Featured Property
An Cósta Óir RENTAL with dock and its own beach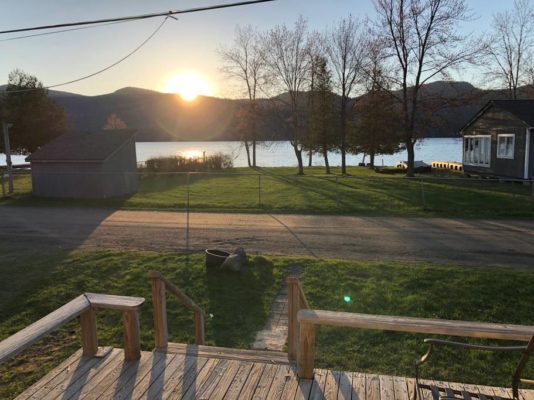 " An Costa Oir" (The Gold Coast) 5068 Lakeside Way, Huletts Landing
The gold coast for sure, in this lovely, newly renovated pot of gold here at Huletts featuring wonderful
water views of Lake George across the street with nightly sunsets in direct sight! Lawns on all sides and
at lakeside too as that lot is just steps away to the sandy beach on the property and there too, a long dock
with one boat berth for any length up to 24 feet.
In side, its all light, bright fresh and newly remodeled with the latest home products in an open floor plan
design. Then there are four bedrooms: 2 are queens; and 2 are bunks with one and a half baths. The
kitchen is great with a new refrigerator and and a dishwasher, then in the rear, a washer/dryer as well.
Gas grill, trash removal; Wifi and Direct TV. Some AC is available by request for an extra charge.
Out the sliding glass doors to a covered porch and terrace and watch the kids or friends at games on the
lawn.
Sorry: no pets, no smoking or major parties on the premises. No linens are provided.
Just 500 feet to the marina Store and 5 minutes walk to the Casino Bar and Ice Cream soda Shop and Golf
course or tennis if desired.
Friday 3:00pm In, to Friday 10:00am check out
1200 square feet, one level